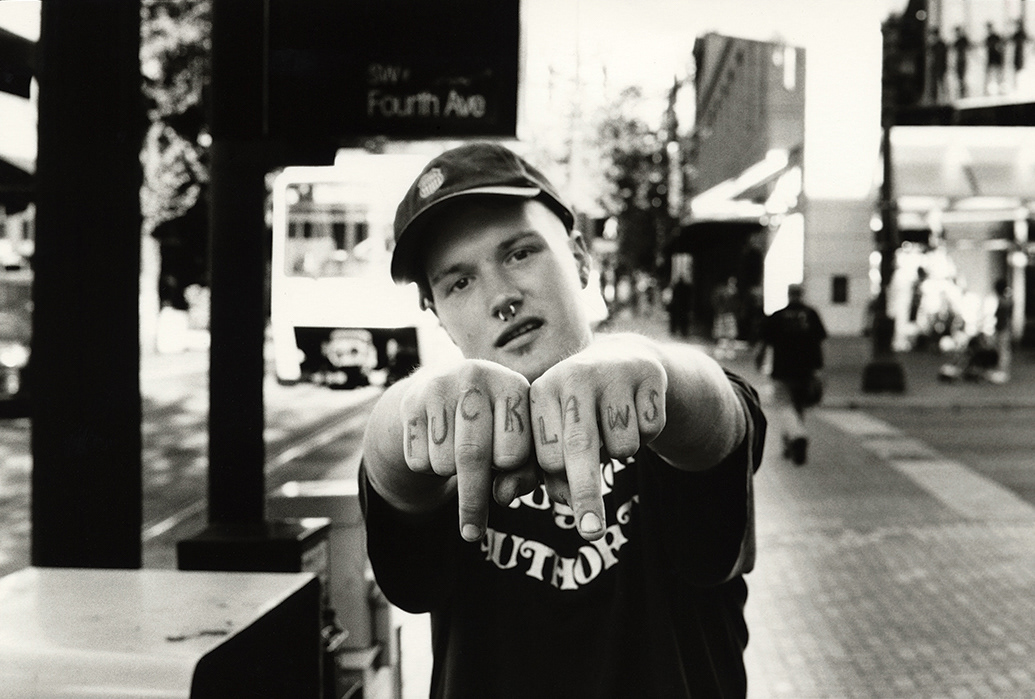 Ed Templeton
was born in 1972 in Southern California, where he continues to live and work. A respected cult figure in the subculture of skateboarding, his paintings, photographs, drawings, and mixed-media installations take their inspiration from the subculture he is a part of and the suburban environment he lives in. Templeton is also a two-time world-champion professional skateboarder, and the founder of Toy Machine Bloodsucking Skateboard Company since 1993. Over 10 books of his photography/artwork have been published including the prize winning Deformer, (Damiani 2008) the prize winning Teenage Smokers, (Alleged 2000) and The Golden Age of Neglect. (Drago 2002) His work has been shown at MOCA, Los Angeles, Palais de Tokyo, Paris, S.M.A.K. Museum, Belgium, Ernst Muzeum, Budapest, Kiasma Museum, Helsinki, Kunsthalle, Vienna, and BALTIC Centre for Contemporary Art, UK among others.
The book catalogues the striking juxtaposition between Templeton's vivid street photography and the refined architecture of both the
Palais de Tokyo
and the Acquario Romano where it was first exhibited.
A fixture of the Los Angeles skateboarding scene, Ed Templeton has been producing photographs that document his life story and encounters in the skateboarding world for over a decade. Now his lens brilliantly captures the realms of art, sports, sex, drugs, violence, fashion, and youth in a series of fascinating, personal images. He is a skater, an artist, and a unique product of his environment.
Ed Templeton,
The Golden Age of Neglect
Softcover, 21x31 cm, 104 pages  |  
Drago Publisher 
  |  ISBN: 978-88-88493-02-6